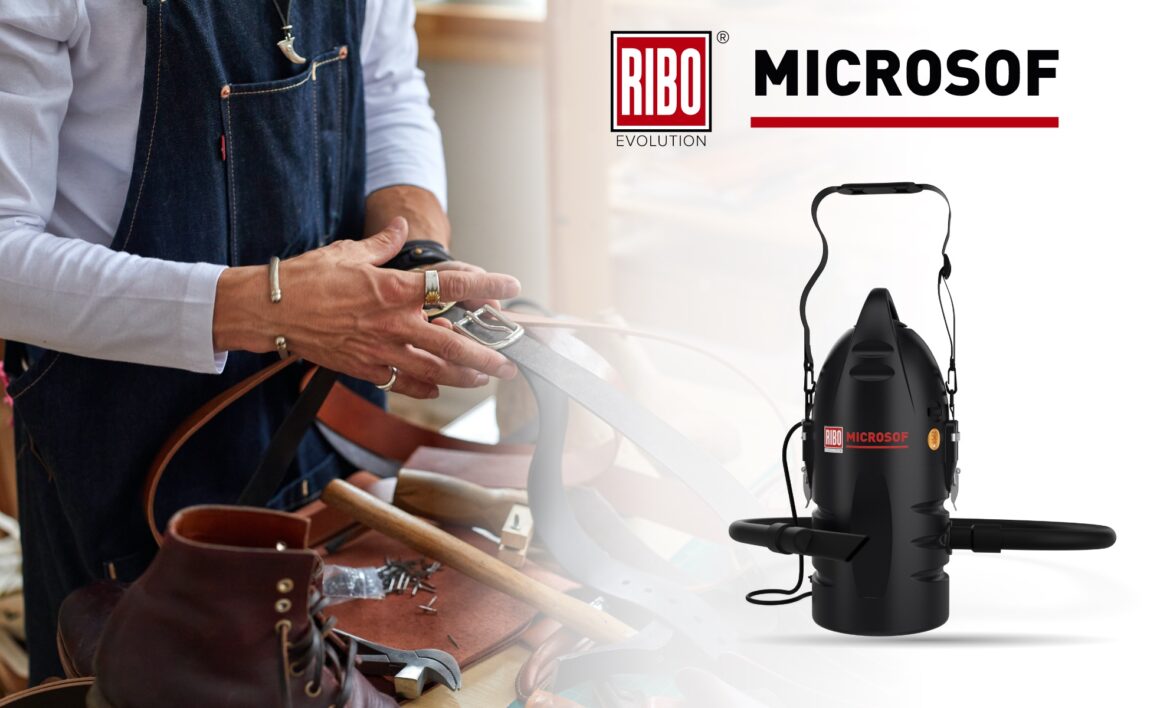 Are you a small craftsman and do you work with materials that generate dust or chips? Are you a boilerman and do you regularly carry out home maintenance operations? Or, more simply, do you need a handy but at the same time powerful vacuum cleaner for your business? In this article, we show you the solution that RIBO has designed for you.
MICROSOF: the RIBO solution for boilermen and small craftsman
MICROSOF, the most compact vacuum cleaner in the entire RIBO range, has been specifically designed for those who need a light, ergonomic and strong product at the same time.
Thanks to a double duct in which the tube can be inserted, it is possible to use MICROSOF both as a suction and as a blowing unit. The practical shoulder strap makes it ideal for cleaning and maintenance of boilers, air conditioners, printers and network copiers. The ease of use also makes it particularly suitable for professional use alongside various hand tools, such as grinders, drills, saws or core drills.
Extremely compact dimensions, low weight, excellent filtering capacity, collection of the suction material directly in a bag with hygienic closure: in a word, MICROSOF.
The 5 features that will make you fall in love with MICROSOF
If you see yourself in the initial description, then MICROSOF is the right vacuum cleaner for your business. Here are the 5 features for which MICROSOF should never miss in your "toolbox"!
Portable: Its low weight and compact size make it extremely versatile for home operations. In fact, it is just over 50 cm tall: perfect to carry in the car! For even greater convenience, it can be equipped with a transport bag with a large accessory pocket.
Handy: the practical shoulder strap supplied makes MICROSOF perfect for working safely even on stairs or scaffoldings for cleaning boilers or air conditioners. In addition, it is possible to equip the vacuum cleaner with a backpack harness, perfect for using the vacuum cleaner hands-free and in confined spaces.
Lightweight: MICROSOF protects the health of the operator, who is not subjected to physical efforts neither for transport nor for the use of the vacuum cleaner on stairs or in precarious conditions.
2 in 1: Thanks to its dual function of suction and blowing, MICROSOF is configured as an extremely efficient tool for cleaning in difficult places; in the interstices where the suction lance is insufficient, a small jet of air can be conveyed and the dirt is blown away.
Economical and ready to use: MICROSOF is available at an advantageous price and is supplied with all the accessories necessary for cleaning machinery.
Are you interested in receiving more information on MICROSOF?