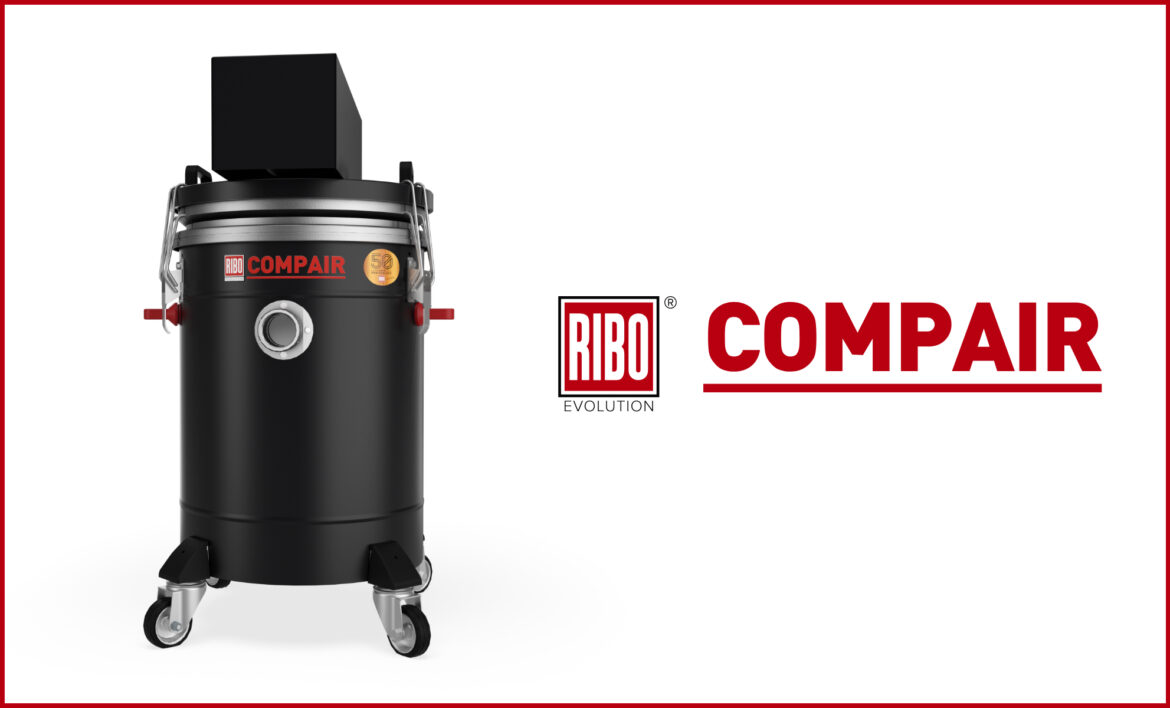 In places where there is no access to electricity or in environments where its use is prohibited, it is impossible to use an electric-powered industrial vacuum cleaner. In these cases, RIBO figured the perfect solution to overcome this type of problem: the COMPAIR line.
The industrial vacuum cleaners of the COMPAIR line are characterized by the use of compressed air as an alternative power source to electricity. In fact, they can be equipped with one or two Venturi systems, depending on the need for power or air flow. The Venturi system is used to accelerate the flow of a fluid, forcing it into a conical shaped tube. In this restriction the fluid is forced to increase its speed by reducing the pressure and producing a partial vacuum. In other words, according to the Venturi principle, compressed air is transformed into depression: the vacuum that is created allows suction. The Venturi system of the RIBO COMPAIR line are covered with a soundproofing cover that considerably lowers the noise level of the vacuum cleaner.
The COMPAIR line, therefore, is characterized by the complete absence of electrical components and moving parts. The pneumatic supply system of the vacuum cleaners of this line makes them ideal for use within areas classified ATEX 1 and 2. In fact, in these environments at risk of explosion, only machinery that meets specific requirements can be used. The industrial vacuum cleaners of the COMPAIR line meet all requirements: from the absence of an electric motor, to the conductive paint RAL finish and the conductive wheels.
These particular vacuum cleaners are available in various configurations and are suitable for vacuuming dust and solid materials in general, sharp and also abrasive shavings, liquids and emulsions. The stainless steel version is ideal for vacuuming corrosive materials, mainly used in sectors such as Oil&Gas, in the chemical-pharmaceutical and painting industries. Furthermore, the vacuum cleaners of the COMPAIR line can be used both as mobile suction and filtering units, and as fixed units for centralized and pneumatic conveying systems.
RIBO cares about the specific needs of each sector: for this reason, the industrial vacuum cleaners of the COMPAIR line are guaranteed for 5 years and are suitable for a high degree of customization, based on the needs of each production sector.
Do you see yourself in the needs described in this article? Then the vacuum cleaners of the COMPAIR line are right for you! Contact us to find together the perfect compressed-air vacuum cleaner for your needs!