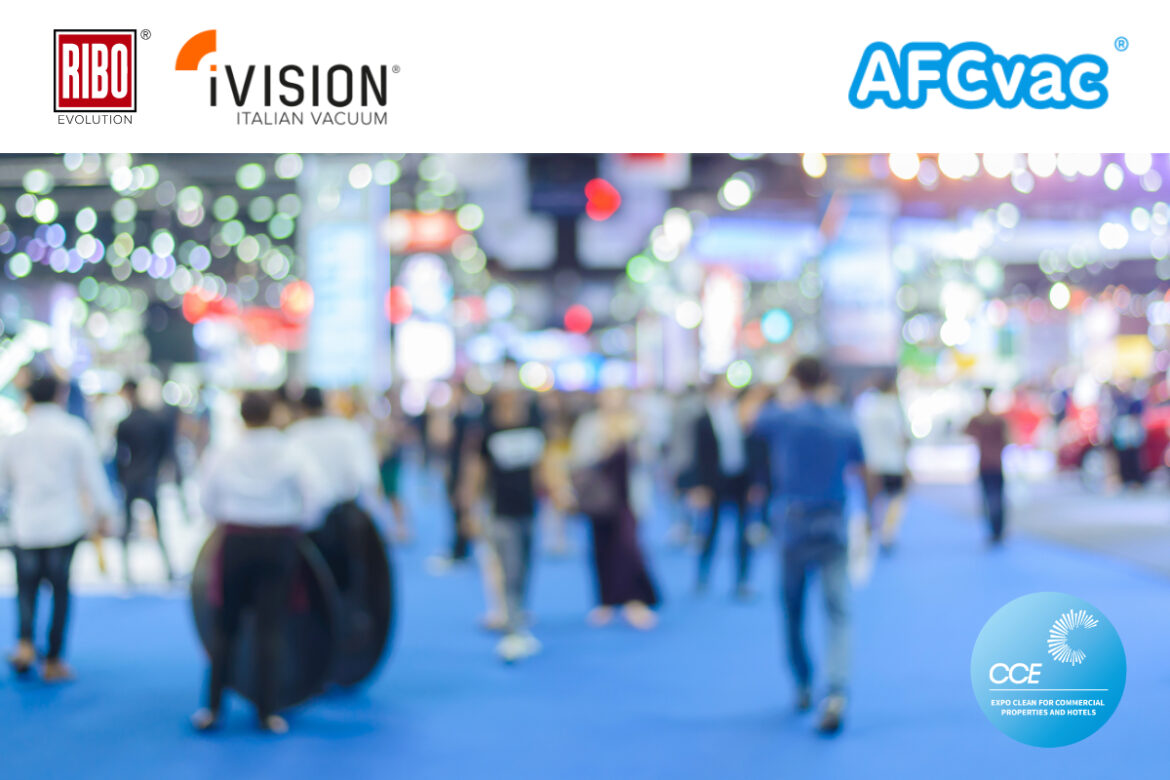 In collaboration with our local partner AFCvac, we attended the China Clean Expo 2021, which took place from March the 30th to April the 2nd, 2021 at the Shanghai New International Expo Center (SNIEC). The RIBO Evolution products and the new Clean line by iVision Vacuum were presented in the pavilion dedicated to industrial and professional cleaning.
With more than 100,000 visitors and more than 2,100 participating companies, the China Clean Expo is configured as the flagship event of the cleaning sector across Asia.
Expo Clean for Commercial Properties and Hotels (CCE) sees its first edition in 2002, taking its first steps in the Chinese cleaning industry. Today, after almost 20 years of editions, it has become one of the most important and renowned trade fairs in the sector, not only locally, but also internationally. The CCE appears to be an important contact channel for international brands with the Chinese and more generally with the Asian market.
A wide variety of products are exhibited at the Expo, such as cleaning machinery, chemical detergents, sanitation supplies, equipment for antibacterial disinfection and for the treatment of solid waste. The exhibitors participating in the China Clean Expo provide professional cleaning solutions for commercial and industrial activities, systems for the purification of indoor and outdoor environments and for environmental hygiene.
During the fair, various "Intelligence and Crafts" themed side events were held, including numerous industry forums, the China Cleaning Skill Competition, the Smart Cleaning Show and the Golden Palace & Golden Diamond 2.0 Awards Ceremony. This series of events aims to promote the development of the cleaning sector, with an eye to the future and new technologies.
Contact us for a personalized quote, we will be able to guide you towards the product that best suits your needs.
RIBO, the excellence in industrial vacuuming since 1968!