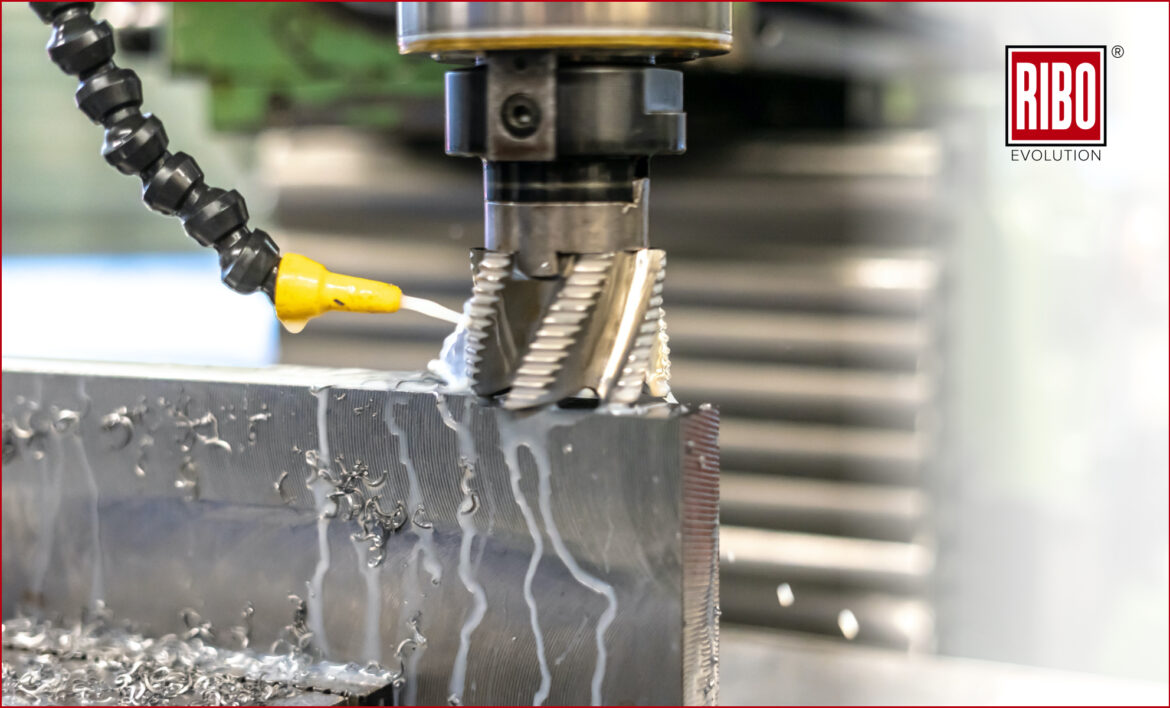 In the engineering sector, one of the most common necessities is the separation of processing oils from the chips, for the recovery and recycling of both. In fact, in some mechanical workshops, production processes are carried out involving the use of liquids such as water, oil-based emulsifiers, solvents or coolants. Having the possibility to filter these liquids and then reintroduce them into the production cycle represents a significant economic saving for the company, as well as a major ecological advantage for the environment.
RIBO, with over 50 years of experience in the suction field, has designed a wide range of industrial vacuum cleaners dedicated to the collection of chips mixed with oil. Operation is simple: RIBO industrial vacuum cleaners are equipped with a separator basket that holds the solid part. The level float intervenes when the container is full, inhibiting suction. Once the solid part has been removed, it is possible to recover the liquids collected in the container and reuse them.
Ideal in combination with lathes, milling machines, turning centers, grindings and, more generally, wherever there are liquid containment tanks to be emptied, RIBO vacuum cleaners boast different powers, dimensions and performances, to satisfy any suction need.
For occasional suctioning jobs, RIBO has designed single-phase vacuum cleaners with collection containers up to 50 liters. From the small and compact X1K/110 equipped with a single-phase motor and an 18-liter container, to the 50-liter X1K/150 model, up to the more powerful X2K/230, with two single-phase motors. The latter can represent a fair compromise between power and collection capacity, with its 50-liter capacity. In addition, it is equipped with high wheels and a guide handle, useful accessories for easily transporting the vacuum cleaner between the various machine tools in small and medium-sized workshops.
Where greater robustness and a wheeled structure are required, the MK line vacuum cleaners are ideal for industrial use. In the /79 or /L configuration, the MK2 and MK3 models are in fact equipped with a cart with braking and swiveling wheels, whose sturdiness is typical of three-phase vacuum cleaners, but with the economic advantage of single-phase motors.
For more intensive productions, in particular in workshops where continuous suction of chips mixed with liquids is required, RIBO offers a wide range of three-phase products in the /79 configuration, with powers ranging from 1.1 kW up to 15 kW. From the vacuum cleaners of the VT line with their 18 liters of capacity, handy and practical, to the medium-sized models of the VS line, namely the 2.2kW VS3 and the 4kW VS5, both with a collection capacity of 80 liters.
For even more intense production rates, where continuous suction from multiple workstations at the same time is required, the VS10 and VS20 vacuum cleaners are the most suitable and performing. The VS10 model has an output of 7.5 kW and a capacity of 138 liters, while the VS20 model has an output of 15 kW and a capacity of 175 liters. The latter, due to its power, is able to cover longer distances and therefore can also act as a centralized suction station.
In the /CR version, VS10 and VS20 are equipped with a tipper body and greater collection capacity (up to 450 liters), particularly suitable for those industries where it is necessary to suction a large amount of liquids and chips. In this version, moreover, the vacuum cleaners are equipped with a chip separator grid and a practical tap for draining the collected liquids.
RIBO carefully studies the necessities of companies, in order to meet the specific needs of each customer. Contact us for a personalized quote: together we will find the solution that best suits your suction needs!